Keely Boston-Budd
Wildlife Educator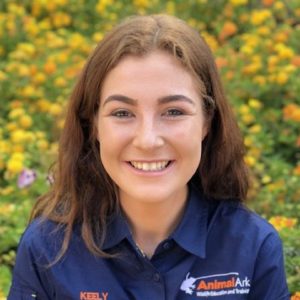 Keely is the newest recruit to the Animal Ark Team.
Keely has recently completed her BSc double majoring in Zoology and Conservation Biology from the University of Western Australia.
Since a young age she has been fascinated with all creatures, big and small. Keely has been working with the Jane Goodall Institute since the age of twelve to promote conservation with youth and is very passionate about wildlife education. In her spare time she continues to volunteer for Roots and Shoots as joint National Coordinator.
She lives with her dogs Henry and Ruby, cavoodle and moodle, is an avid scuba diver and a valuable addition to Animal Ark.